I keep catching myself wanting to talk about the weather, and I know it's boring, but I just can't help it. It's been so stunningly beautiful recently - all blue and gold and green. And I know it can't last forever, which makes it all the sweeter.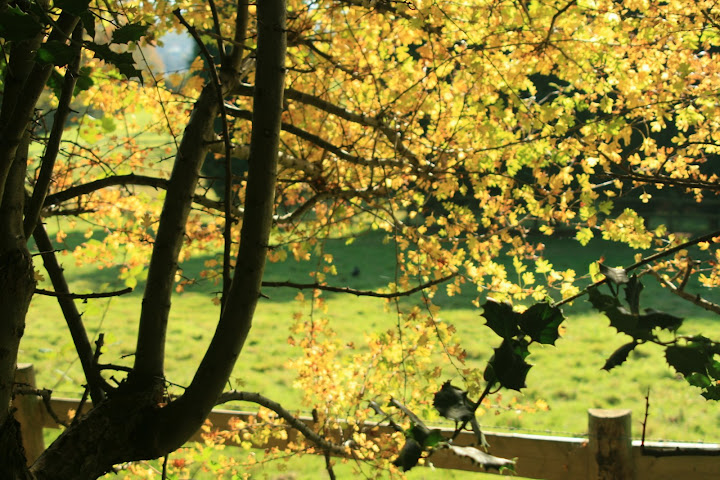 We took the picture above near our house; it's a view of the fields taken from the footpath.
And then, yesterday evening, we went to
Brockham
(a neighbouring village) for Bonfire Night. Sophie was rather devastated because she didn't get to hold a flaming torch (we weren't quick enough off the mark when they were dishing them out) but I'm secretly rather relieved that she lost out.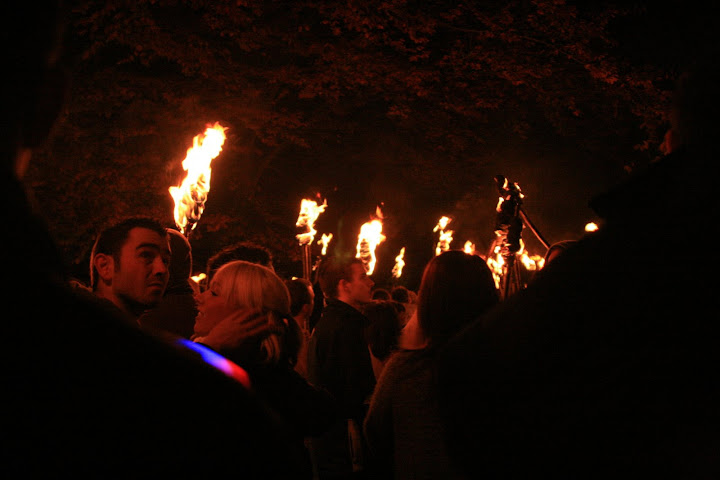 The fire itself was pretty impressive. Three stories high at least, and frighteningly hot, once it was lit. And the fireworks afterwards made a great display. This picture doesn't really show the fireworks terribly well, but I like the leafless tree; would make a good setting for the witches in Macbeth.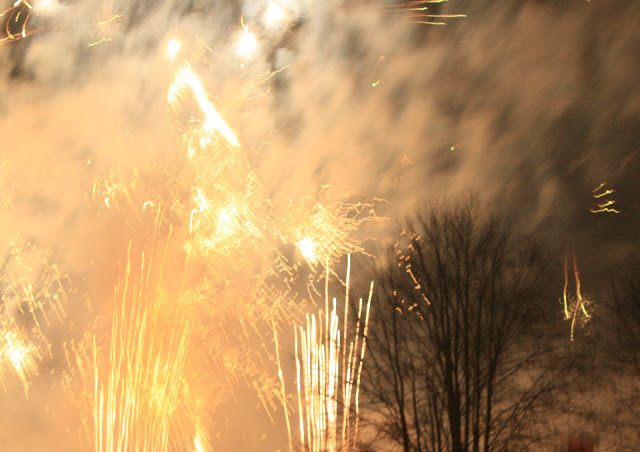 So it's been a good weekend. Even Bobby's and my trip to the supermarket this afternoon (since we'd forgotten to schedule a grocery delivery last week, and hence had completely run out of food) was quite enjoyable. If only there was one more day of weekend, I might get all caught up on everything before the work whirlwind started again...