We just got back from the
World Press Photo exhibition
at the South Bank Centre.
There were some pretty impressive pictures there. I had wondered whether to take the girls, since I knew that some of the pictures would be disturbing, but I'm glad we did. I think they both learned a bit today.
I wish Stephen had come too, but, after a couple of months of complete rest and relaxation, he has finally got himself a new weekend job. Which is good, because his tastes run to more expensive goods than I'm prepared to buy.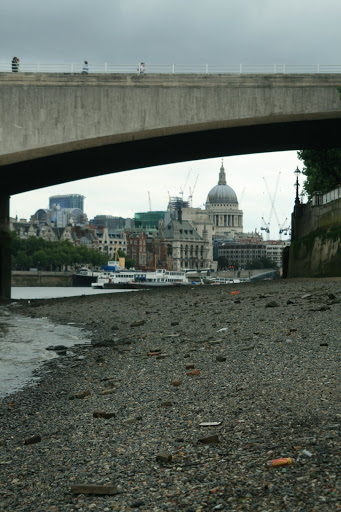 This is the river bank below the South Bank centre; we went for a walk along there after we'd looked at the photos.
It was a very grey day; the skateboarders and their graffiti provided a bit of colour...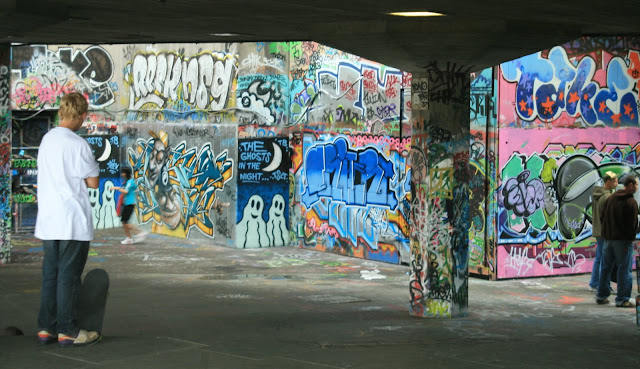 ... and so did the flags at the Capital Age Festival.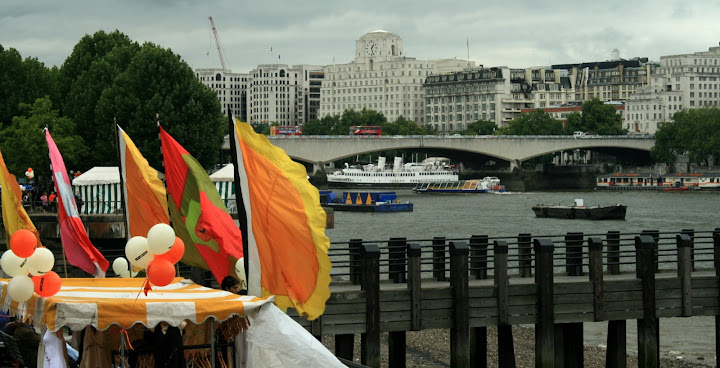 Oh, and an aside - it was cool being at Waterloo Station so soon after last night's viewing of the Bourne Ultimatum! The movie is worth definitely worth seeing, by the way. I thought maybe the Guardian just gave it
a good review
because one of the characters in the film is a journalist for their paper, but it actually is a really good thriller. Except for Matt Damon's non-love love interest, Julia Stiles, who I thought was completely wooden. When I said that to Bobby, though, he looked stricken and said 'Actually,
I
thought she was phenomenal.' Hmmm...