I'll be sad when we don't have children at home anymore, because then I won't have an excuse to do the children's trails in museums and art galleries. The girls and I went to the
National Gallery
today, and had a lot of fun doing one of the kids' picture trails.
This is Sophie in Trafalgar Square outside the gallery.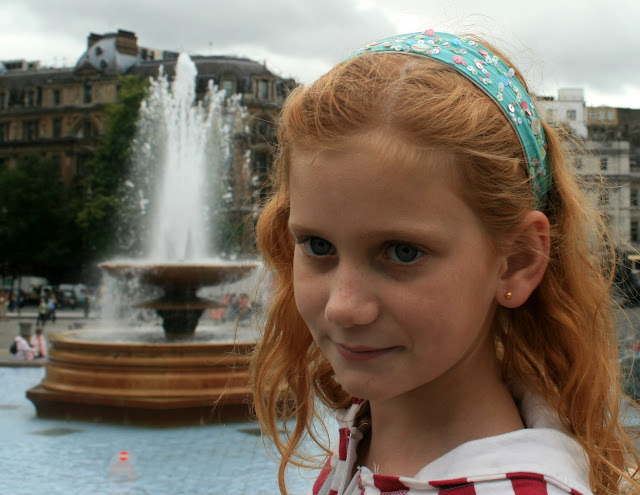 Afterwards we walked along Charing Cross Road browsing the book stores, and bought
a new recipe book
. We really enjoyed with last week's cooking competition; so much so that we want to do it again. Minor burns and cuts notwithstanding. We couldn't really pick a winner - everyone's dish was really good - so we're removing the competitive element, but staying with the idea of coming up with something reasonably healthy that everyone likes.
The pictures of last week's meals are
here
.
Tomorrow, exam results; the next day, Em's stitches come out. Hope neither event is too grisly.