I'm happy to be home.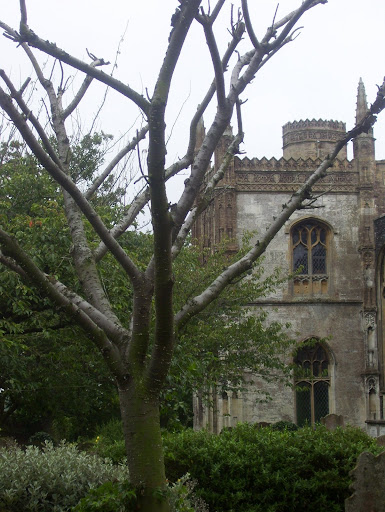 The picture above is a church in Beccles. The girls and I got back yesterday evening, after having spent a few days with my parents. Beccles is a sweet little town, and Norwich (about half an hour away) is a really nice city. We went to
a very interesting display there, about the origins of Norwich
- well worth the visit, all three generations were fascinated. So it was lovely mini-break (in a wet grey rainy sort of way) but I missed Bobby and Stephen. I've noticed that most of my friends seem to actively enjoy having their husbands out of the way for a few days; I sometimes feel that I'm unusual in actually enjoying my partner's company. Not that he isn't annoying at times (his recent preoccupation with that damn model plane, for instance) - but he's still my favourite person.
And, the sun is actually shining today, which makes being at home even more perfect.
This is the sun coming through the trees on the way to the start of Emily's paper round this morning.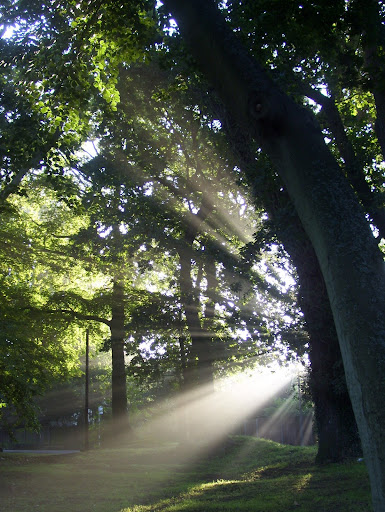 I went with her (good exercise for me, and she likes the company), and it was a lovely walk - a far cry from last week's rounds, when the rain was gusting and it was disgustingly cold and grey with horrible slimy slugs on all the driveways.
Days like today, though, make up for all the misery of English weather.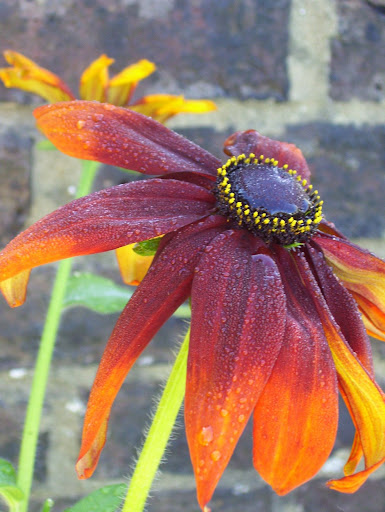 Everything literally sparkles in the sun, and the colours seem incredibly intense.
This is one of the front doors on Emily's round. It is one which meets with her approval because the mail slot is a reasonable size; the small ones irritate her intensely because it's tricky to get the papers through without mangling them.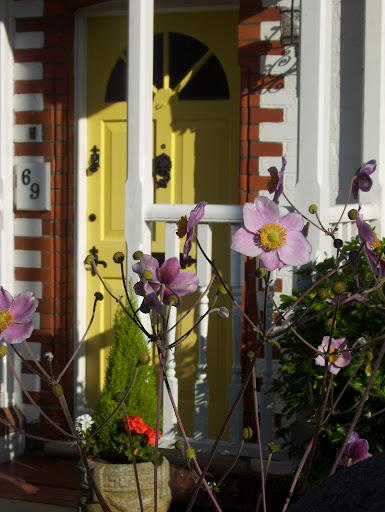 The rest of the
pictures I took on her round are here
...
And this is the view from the top of Reigate Hill, where we went blackberrying this morning. Blackberry crumble for pudding tonight!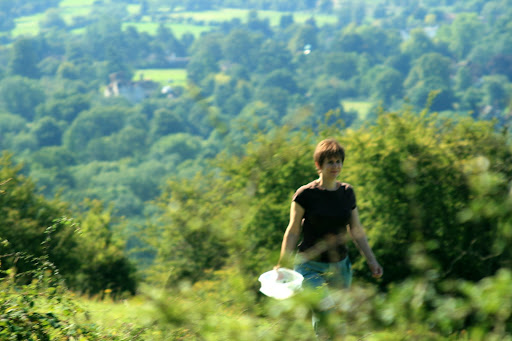 We like the cows there - they are so woolly and amiable looking.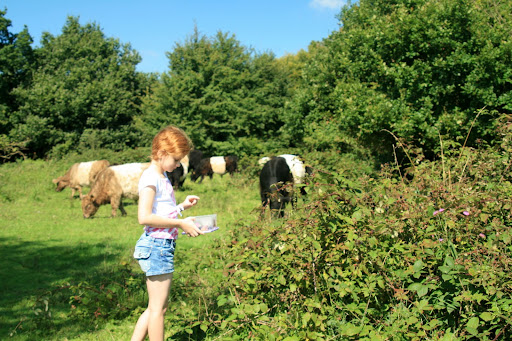 More
blackberry pictures here
.
It's supposed to stay sunny tomorrow; hope the weather holds for the last two days of my holiday!