Odd things I have seen in the past couple of days ...
A firm of solicitors named Lewis and Dick. Perhaps law seems like an obvious career choice if your surname is Dick.
A Polish/Chinese delicatessen. We surmise business partners both unwilling to sacrifice their dream delicatessen.
One of those crazy three-wheeler cars - like the one Mr Bean's enemy drives - hurtling down our street.
My own heart - looked awfully grainy and fuzzy to me, but the ultrasound technician seemed to think it was probably okay. I guess we wait for the letter from the consultant to confirm that.
Emily's dinner last night was delicious. Marinated chicken kebabs with a dipping sauce, salad and bread (and fizzy grape juice) followed by chocolate brownies. She has certainly set the bar quite high for the rest of the family.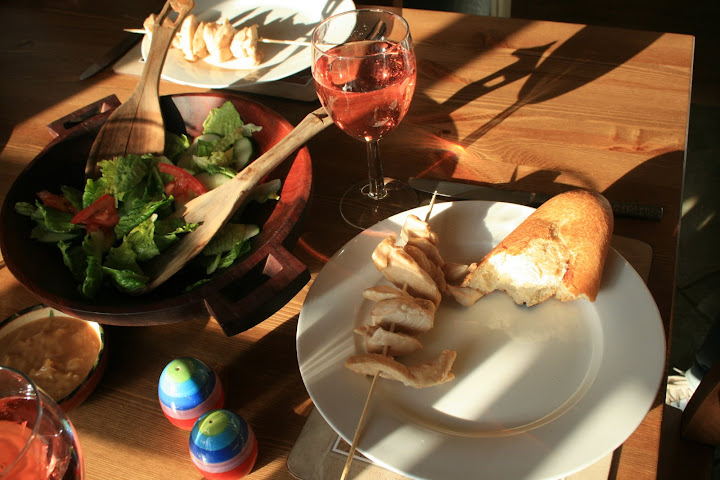 Since Bobby is still on leave, the plan for today involves finding a picturesque pub somewhere in the countryside, and sitting in the sun all afternoon with a jug of Pimms and the paper. Let's hope the sun cooperates with this plan!