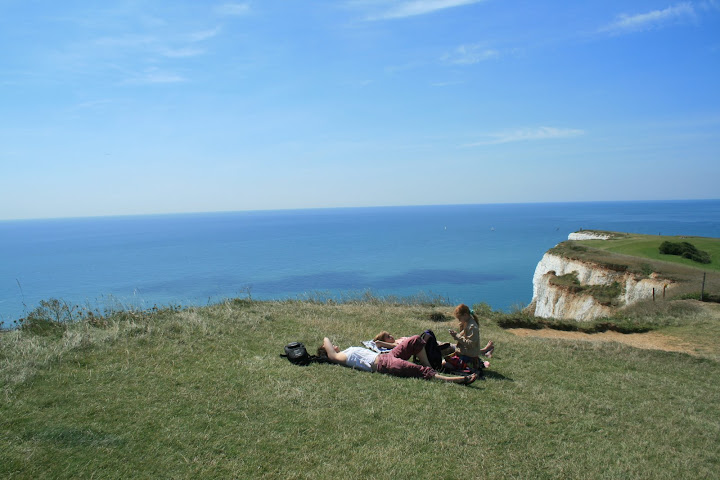 Gorgeous day in the sun yesterday; we drove down to Beachy Head, picnicked on the cliff tops, and then boulder hopped along the beach. It was lovely. This is the view below our picnic spot...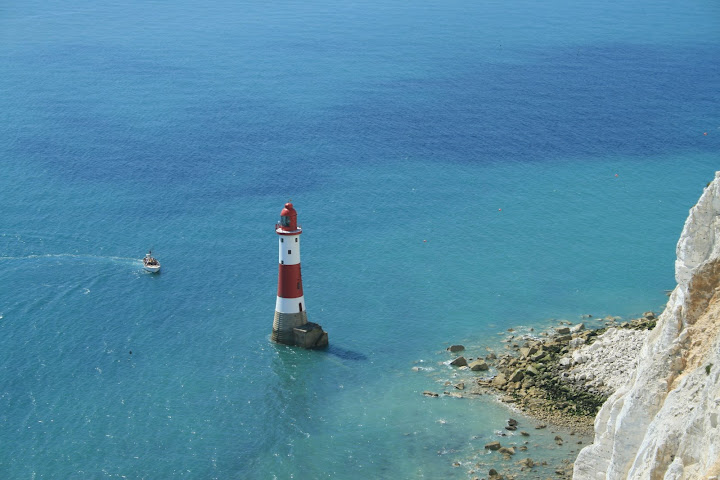 and this is what it looks like below the cliffs.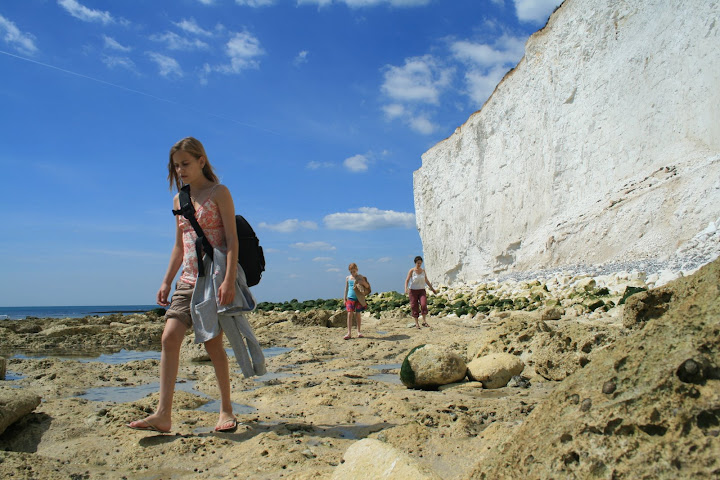 The rest of the pictures are
here
.
And Stephen cooked dinner for us when we got home. Burgers, kebabs, salad and cake. Yummy; definitely a contender in the competition. He hadn't wanted to go to Beachy Head so he stayed here, but he underestimated the effects of the sun and got burned enough to feel quite ill... Poor kid, I felt terrible for him yesterday evening.
Beachy Head itself, though incredibly beautiful, is also a slightly disturbing place, as many people go there to commit suicide. I guess because it's so easy - it's just a minute's walk to the cliff... There are several places where there are crosses and flowers at the cliff edge, and the Samaritans (people who provide counselling) patrol there, hoping to dissuade potential jumpers. Nobody there yesterday looked at all distressed though, I'm glad to say.