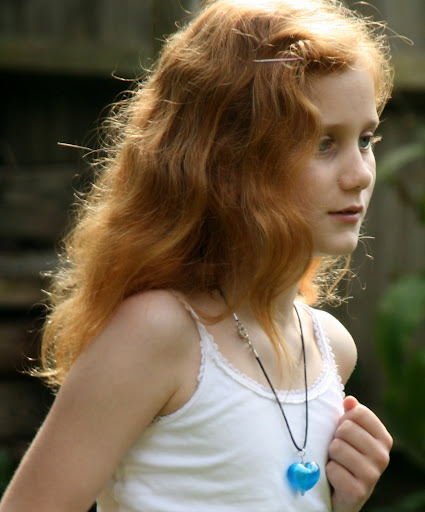 So my darling Sophie is 10. A whole decade old.
This time ten years ago, she and I were tucked up in bed together. She'd been born about three hours before; a beautiful, calm birth in the bath tub in the little Durban duplex where we lived. She was an tranquil little baby, and she's still pretty much that way. She gets along with most people, and she makes the best of whatever circumstances life throws at her. She's funny - she has quite an acid sense of humour at times - and kind, and tough ... and very level-headed. I love her very much.
She enjoyed her day today, I think. It's sometimes hard to tell with her, because she doesn't like to hurt anyone's feelings, so she doesn't always let on if she's disappointed about something. When she found out we couldn't do the Go Ape thing, for instance, she didn't fuss or complain, she just accepted it, even though she was sad. But, the day went according to the new plan she'd mapped out, and she certainly seemed to enjoy it a lot.
She opened her gifts, and then had her current favourite breakfast (pancakes, and french toast ... both) - and then we went to
Bluewater
to do some shopping. With her sister's help, she picked out a new outfit and some new trainers and ... somewhat against my better judgement - got her ears pierced.
I have (possibly irrational) issues with little girls and pierced ears - it smacks of kiddy exploitation to me, somehow. But, she's been wanting them pierced for absolute ages, and since she has to take out any studs on PE days at school, it's either do it now, right at the start of the summer holidays, or wait another year till the next 6 week period where her ears can heal uninterruptedly.
Anyway, she was determined, and she didn't flinch at all during the piercing process, and she was thrilled with the end result. And even I have to admit that she looks awfully sweet with her little gold studs. So that's done.
Shopping and piercing done, we ate out before we headed over to see
The Simpsons Movie
. (Hilarious, I highly recommend it). Came home, played Clue, ate birthday cake ... and then I felt Soph's forehead and realised she was running a temperature. She is adamant that she feels fine, but I think we may have to go to the doctor's tomorrow - obviously she's not over the bug she had earlier in the week.
More
birthday pictures here
...
Oh, I almost forgot - I had a moment of sheer outrage in the cinema this afternoon, when I realised that the trashy preview I was watching was for the film version of one of my all-time favourite books - Susan Cooper's
The Dark is Rising
. Coincidentally, one of Sophie's gifts from us this morning was the set of all five books in the series. The film version looks pathetic, though. It's all kick boxing and flames and American accents. Just Not Right.
Going up to bed just now (that's a South Africanism I still have - "just now" to us means "in a bit" or "later" or sometimes even "never", depending on context...) and it is nice that I'm going to get under the same duvet cover that was on our bed the night Sophie was born. It's one of the few possessions that has travelled along with us this past decade...